Starpery Heating System 3.0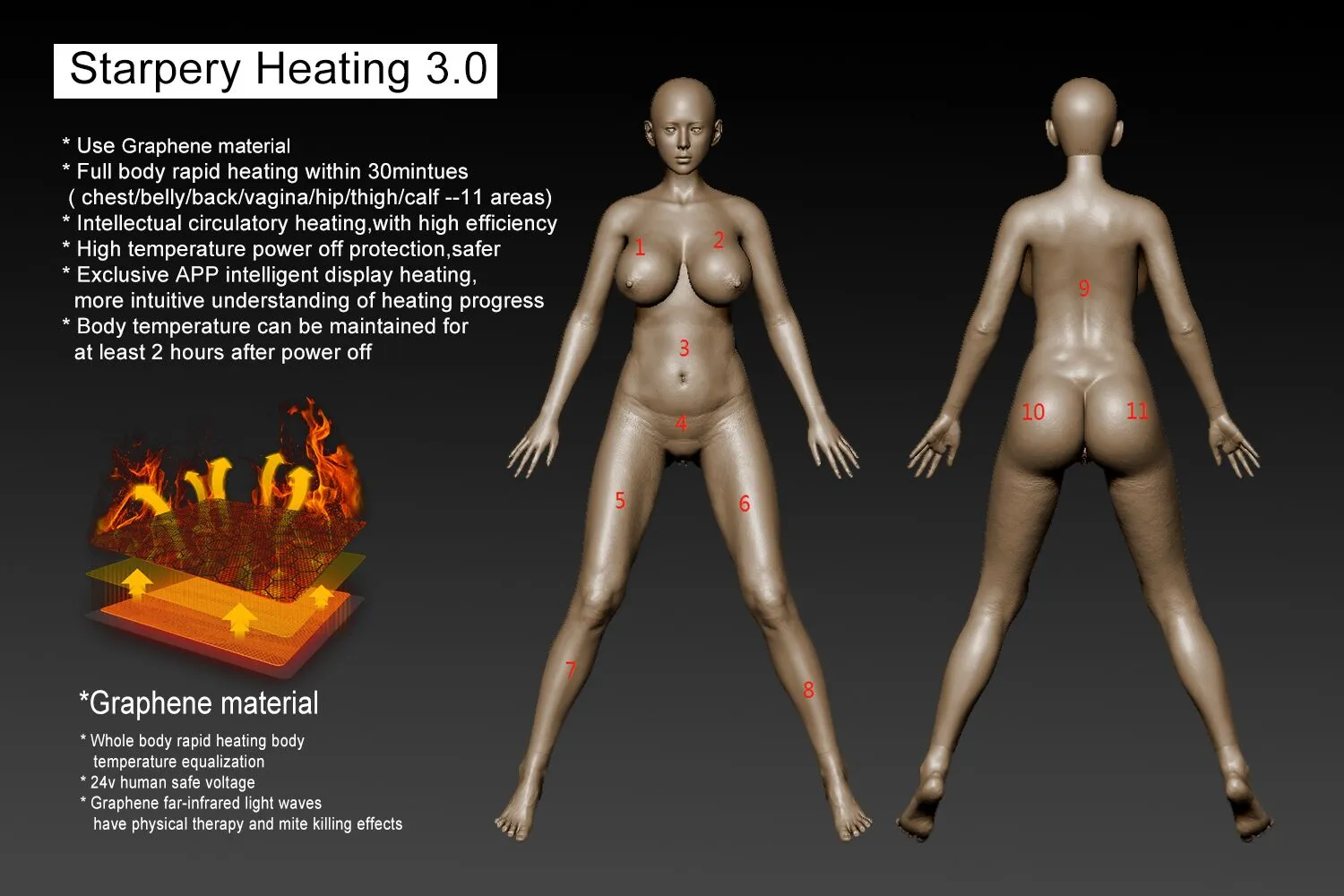 Use Graphene material

Full body rapid heating within 30 minutes (chest/belly/back/vagina/hip/thigh/calf – 11 areas)

Intellectual circulatory heating, with high efficiency

High temperature power off protection, safer

Exclusive APP intelligent display heating, more intuitive understanding of heating progress

Body temperature can be maintained for at least 2 hours after power off
Starpery Clamp & Sucking Function 2.0 (Only for Silicone Dolls)
There are two buttons on the device, the left one is switch button, the right one is the mode button.
Switch button: Press and hold for 2 seconds, then switch on/off the device( please note there are moaning function together with this device, and click twice can turn off the sound, we will explain this moaning later)
Mode button: There are three modes, first mode is with a smooth speed and force; second mode is with a faster speed and greater intensity than 1st one; and third mode is suitable for the orgasmic.
The new clamp&sucking version is more beautiful(shape), enhanced power and also improve our experience(function).
About Charge: will be fully charged in 1 hour with a 2A 5V charger, and can work continuously for about 2 hours.
Discover more amazing realistic TPE&silicone sex dolls on www.Honeylovedoll.com. We have sorted all the lifelike sex dolls into different categories, except for the sex doll brand categor